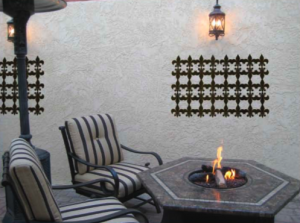 Russell Designs presents a fresh, modern approach to interior and exterior wall decor with Sculpted Steel indoor/outdoor wall panels; a gorgeous collection of artisan crafted, gallery quality wall sculptures. 
One panel can be mounted alone as a statement piece or multiple panels can be grouped together to fashion a modern sculpture garden.  Sculpted Steel is a versatile art application which works equally well in residential and commercial settings indoors and out.
Russell Designs' patent-pending mounting system for Sculptural Steel raises the panel off the wall surface by approximately 2 inches, allowing for a subtle play of light and shadow between the art and the wall, ingeniously enhancing both.  Russell Designs unique mounting system also allows for easy interchangeability of the Sculpted Steel Wall Panels.

Sculpted Steel Wall Panels are available in Fleur De Lis; Brocade; Infinity and Matrix designs.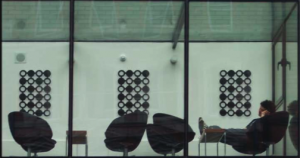 Each wall panel is cut from 18 gauge cold rolled steel sanded to a smooth finish and completed in one of five color finish choices:  Pewter, Rubbed Bronze, Brushed Copper, Rust and Onyx.  Panels vary from 29-32 inches high and 21.5-23 inches wide.  Each Sculpted Steel Wall Panel is covered with a lead free clear coat to help prevent corrosion. Lead time for construction and shipping on 1-10 pieces is approximately 2 weeks, as each panel is custom made to order. There are currently no minimums.
Have a full look at our Catalog! Click to Download.