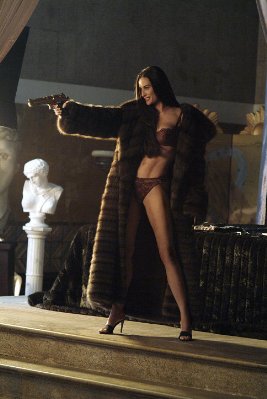 RussellBobbitt.com, the web site of award-winning Property Master Russell Bobbitt (Iron Man, Star Trek, The Hangover, Charlie's Angels I & II) is currently accepting submissions of high tech, futuristic-looking  gadgets and luxe, upscale products for potential review and possible placement/integration in film and television.
Do you represent an ultra modern, cutting edge line of eye glasses or the planet's coolest wrist watch? Submit.
Do you own a company that regularly exhibits at shows like CES and is looking to break into the film world? Submit.
Is your product or prototype something Wired, Engadget and Gizmodo would devour whole? Submit.
Want to make friends with a movie guy who might be able to help your company out? Submit.
A movie "prop" is loosely defined as any item an actor uses or touches within the course of a scene Example: cell phone, camera, weapon, food, drink, wrist watch, utensils, jewelry, luggage, writing instruments (pen/pencils), eye glasses, books, magazines, hand-held mic, headphone/ear piece, etc..
This is a unique opportunity to showcase your company's product(s) in one of the most visible and positive methods possible.  Please email with any questions and to verify that your product is the right fit for this call.
While we look forward to hearing from you, please do not send resumes (we're not hiring) or products that do not fit the profile (pointless).  Submission of products/marketing materials does not guarantee usage or placement in film/television or on the site RussellBobbitt.com and unless orchestrated prior to submission, products and accompanying marketing materials will not be returned.